<right>
</right>
Welcome!
Welcome to one of the two R5 wikis! to visit the offical wiki please click here! We are a family and have all information on R5 (Just like the other wiki). We are a fanbased website and maybe one day the members will see our wiki and appreciate their loving fans. Here you can edit pages and give exclusive songs, and other information. Add pictures of the band and improve our family! We have been running since Early December. And we are R5ers that are trying to make a change:)
R5
R5 is a sibling family band. Except for Ellington Ratliff. They all grew up with him and they not only consider him as a best friend but like a brother. The band are all close. What also makes it special is that there is only one girl throughout this process. Rydel Mary Lynch, Sister of Rocky lynch, Ross Lynch, Riker lynch, Ryland lynch (Manager/Sibling) And best friend to Ellington "Ratliff".
Did You Know...
Submit all your Did You Know here!
that Rydel will be singing at least one song on their next tour?
that both Riker and Ross have appeared in the Ordinary Girl music video?
that Ellington has been the only member of the band to not lend backing vocals in any of their videos/songs/tours?
Helping Out
To add more Did You Know, click here.
To write a new article, just enter the title in the box below.
Help us make the wiki a success! Join, and start editing! Who knows what could happen! We hope you enjoy the wiki as it was created frequently for the R5 fanbase. Please follow our rules, respect us nicely, and we will respect you nicely too!
}
Featured Member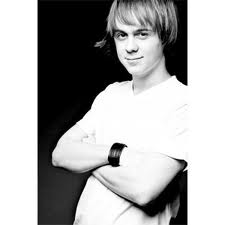 Ratliff's real first name is Ellington, but his band mates quickly nominated him to be known as "Ratliff" so he could complete the band and still have an "R" name, thus keeping the R5 name intact. Ratliff is definitely the relaxed, comic relief of the band, never getting too worked up about anything, which is a great contributing factor to the bands success. Read More...
Help
if you need help don't be afraid to go to one of the Admins. They know all information and will help you ASAP (As soon as possible!) They take full responsibilty when they agree to solve an issue or anything. You can rely on them as they are honest, kind, and very helpful towards your questions and notes.
Admin
If you would like to become an Admin please ask Foreverauslly2011. She is not only an Admin but the founder of this wiki. She is an amazing worker and is very kind towards everyone, even those who are not that sensible and friendly. She tries her best throughout your problems and can answer your questions, she knows alot of information. Don't forget to thank her for this wonderful wiki. You can also ask her to become a Chat Moderator, but you can also ask any Admin about becoming a Chat Mod!